SHINU EYEWEAR


A.Prism prescription lenses are primarily aimed at buyers with strabismus. People often ask.
 So we provide this service. Both kids and adults are fine. But only with the right prescription.


B. The frame on the pic is just for demonstration. If you need this glasses with frame, you can choose one in my store and send me the frame link. Please do tell your data so that we can make the correct glasses for you.


C. If you only buy the lens, then it will be not cut as we do not know the size and shape of your frame.

About how to order . please check this video. get some idea. here is for Spanish. other langauge check below:
English:https://youtu.be/a0gdIT8vLVg
Brazil:https://youtu.be/i7L1KgrM764
RUSSIA :https://youtu.be/uOkfMCJg2y4
español:https://youtu.be/AwCQRZhyq_I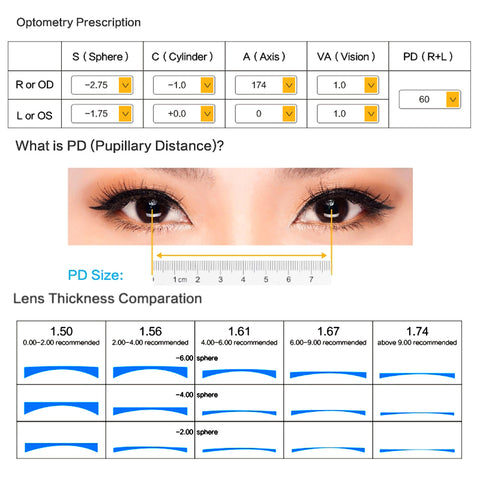 Package
1*glasses