SHINU EYEWEAR
Production Parameters
Model number: D006

Department: men

Frame material: acetate


The Dimension: frame(147*42mm) lens(77*41mm) bridge(16mm) arm(125mm)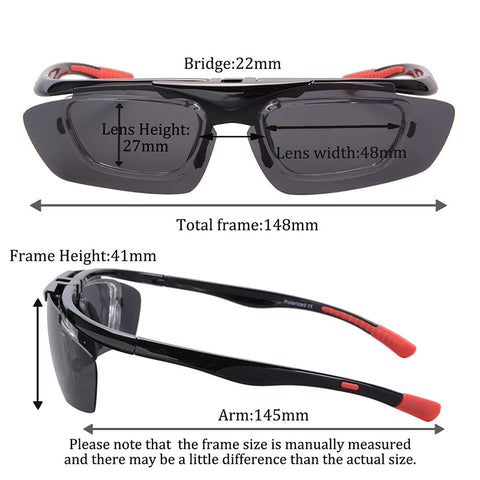 Features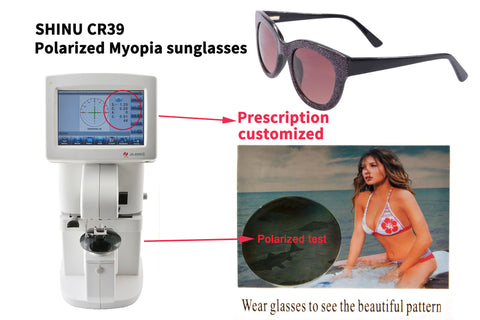 This pair glasses is a pair of composed glasses including shortsighted eyeglasses and polarized sunglasses. You can install you own prescription glasses inside the sports sunglasses.

Polarised myopia sunglasses are a pair of nearsighted glasses which have the sunglasses fuction. People who needs the shortsighted glasses for working, reading or studing under the sun will love this glasses.
Our glasses 100% UV400 Protection for keeping your eyes healthy, blocking out 100% of all UVA, UVB, UVC and harmful blue light up to 400nm, protect your eyes. Restore true color, eliminate reflected light and scattered light and protect eyes perfectly. Reduce high-intansity glare from oncoming car and street light, soften harsh light, enhance and expand you vision at night-Perfect polarized uv protection sunglasses.
For the myopia sunglasses, we suggest you to communicate before buying it. We will provide you with professional optician technology for customization. The habit of wearing polaried myopia sunglasses is different from the normal myopia glasses which needs time to adapt to it. It is suitable for people with degree under -2.00. If your eyes are higher than -2.00 especially the astigmatism is over 1.50, we do not suggest you to buy it.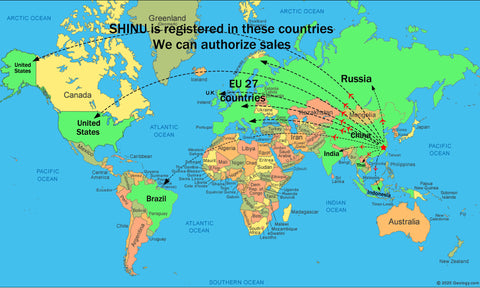 One introduction, three years rake! ​SHINU global agency and distribution plan. ​SHINU has been registered in major economies around the world, and we now provide drop shipping and brand authorization to all registered countries. Main products: prescription glasses for myopia, progressive multifocal glasses, polarized prescription glasses. ​Who can provide us with better local services? Optical shops, employees who have been working in optical shops for a long time, and those related to ophthalmology work, have the ability and conditions to understand customers face-to-face. We have good products, which will be the perfect combination. All SHINU old buyers can help us introduce this kind of person. We will give you a 3% commission based on the sales within three years of signing the contract. We are confident that every partner will be able to introduce this kind of person to you within three years. With sales of more than $100,000, you only need to take the lead in completing the initial communication. Get a commission of about three thousand do
Package
1*glasses