SHINU EYEWEAR

Style Number: 5865 
Department: Women 
Frame Material: TR90 
Lenses Material: CR39/ANTI BLUE LENS;
The Dimension:
Anti Fog Lens Glasses
You don't have to worry about fogging and affecting your sight when you use it. Besides, it can anti dust, debris, saliva, and even anti blue ray protection. At present, many people need personal protective glasses for outdoor activities and travel to protect their safety. Fog free lens double coated, not easy to fogging up or optical distortion.Anti-Fog does not mean no any fog,but maximum reduce fog appearing. Can be used as safety goggles, computer glasses and uv protection glasses.UV-resistant lenses can provide blue light blocking protection, and help to reduce your eye strain and headache.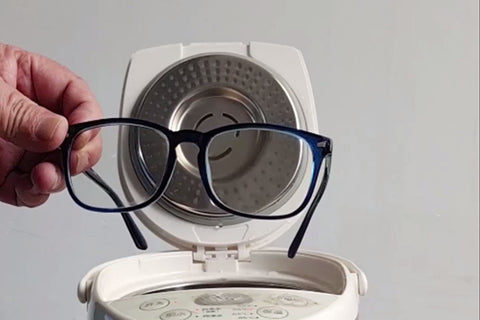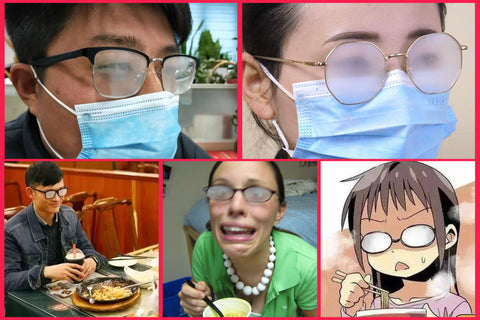 What is blue light?

The electronic products that people use every day, such as computers, smartphones, tablets, and TV LED displays, will send out a lot of blue light. With the popularity of these electronic product, everyone's chance to contact blue light is increasing dramatically. The wavelength of visible light is between 380-580 nm. High energy visible(HEV) light will damaging our eyes. It may lead to headaches, sore or tired eyes, terrible skin, stiff necks which affect your sleep at night. This includes damaging blue-violet light emitted by our digital devices. Therefore, for our normal people, a pair of anti blue lgiht computer glasses is necessary.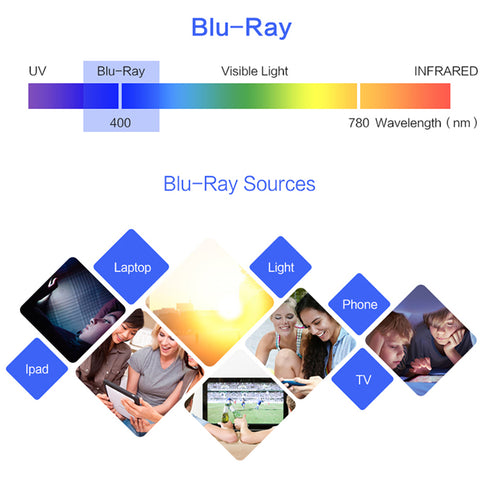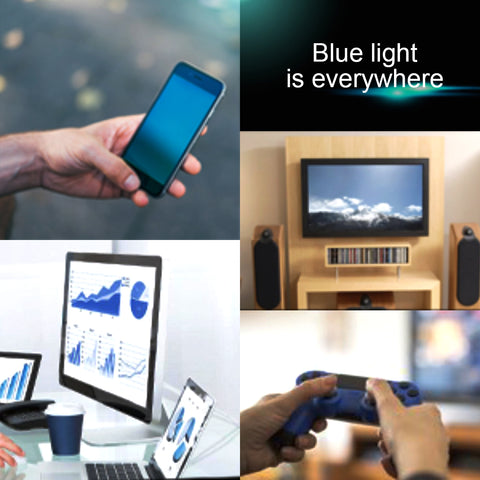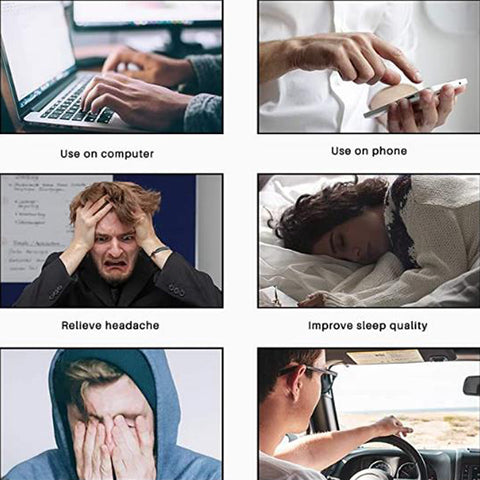 SHINU Anti Blue Light Lenses

SHINU anti blue light lens is made of CR39. The refractive index is 1.60. Our anti blue light lens adopts German advanced technology (multi-wavelength nano-coating technology), adding high-grade anti-blue light material into the the inner layer coated with green film and the outer layer coated with blue film to ensure that our eyes can be protected from the ultraviolet light, radiation, and harmful blue light. The comprehensive protection is 20% more effective than the ordinary green coating film.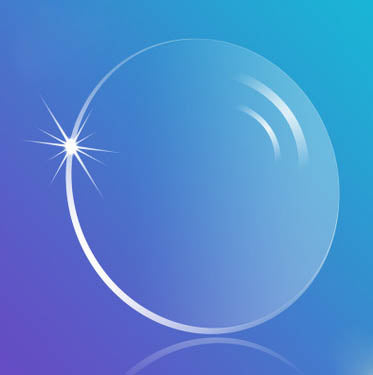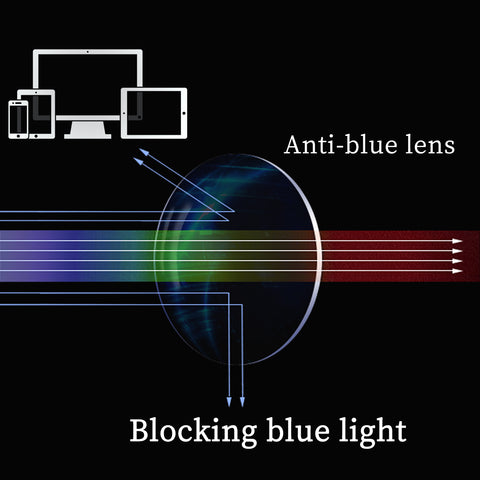 What will you get from SHINU anti blue ray computer glasses?
A. Anti eye fatigue: Long time exposure to blue light would lead to digital eye fatigue. Wearing our MEDOLONG glasses, no more tired eyes. Reduce eye strain and sensitivity to light when facing digital screens. Great for office workers or anyone who has to look at screen all day.
B. Minimize headache: Do you suffer headaches from long time screen time? MEDOLONG blue light blocking glasses will supercharge your health by blocking detrimental blue light while letting in all other beneficial light.
C. Sleep better: Exposure to high rate blue light will impact our sense of circadian rhythms and wreck our internal rock, then cause uncomfortable. Wearing MEDOLONG blue light filter glasses will improve your sleep, help you sleep better and have good night.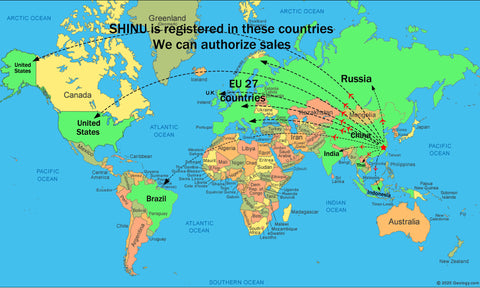 One introduction, three years rake! ​SHINU global agency and distribution plan. ​SHINU has been registered in major economies around the world, and we now provide drop shipping and brand authorization to all registered countries. Main products: prescription glasses for myopia, progressive multifocal glasses, polarized prescription glasses. ​Who can provide us with better local services? Optical shops, employees who have been working in optical shops for a long time, and those related to ophthalmology work, have the ability and conditions to understand customers face-to-face. We have good products, which will be the perfect combination. All SHINU old buyers can help us introduce this kind of person. We will give you a 3% commission based on the sales within three years of signing the contract. We are confident that every partner will be able to introduce this kind of person to you within three years. With sales of more than $100,000, you only need to take the lead in completing the initial communication. Get a commission of about three thousand dollars in three years. Please check www.shinueyewear.com get more information.