SHINU EYEWEAR
Production Parameters
Model number: SH031

Department: men and women

Frame material: TR90

What is bifocal glasses?
Bifocal reading glasses: accommodate for both near and far vision by adding a unique lower lens with add vision value for reading and near vision.The top part of the lens is clear, while the bottom section is available in your choice of magnification for reading your favorite book, newspaper, or work. These glasses allow you to "multi task" easily when you need constantly switching from looking down at reading and writing materials to up and off at a distance.


What is photochromic sunglasses?
Photochromic classic sunglasses can do a good job of stopping the dazzling effects of sunlight. these polarized glasses are perfect choice for driving, biking, running, skiing, snowboarding, cycling, hiking, tennis, fishing, golf, motorcycle or other outdoor sports activities , these active sunglasses offer reliable eye protection from UV, UB, wind, insects and dust-Perfect outdoor sports sunglasses.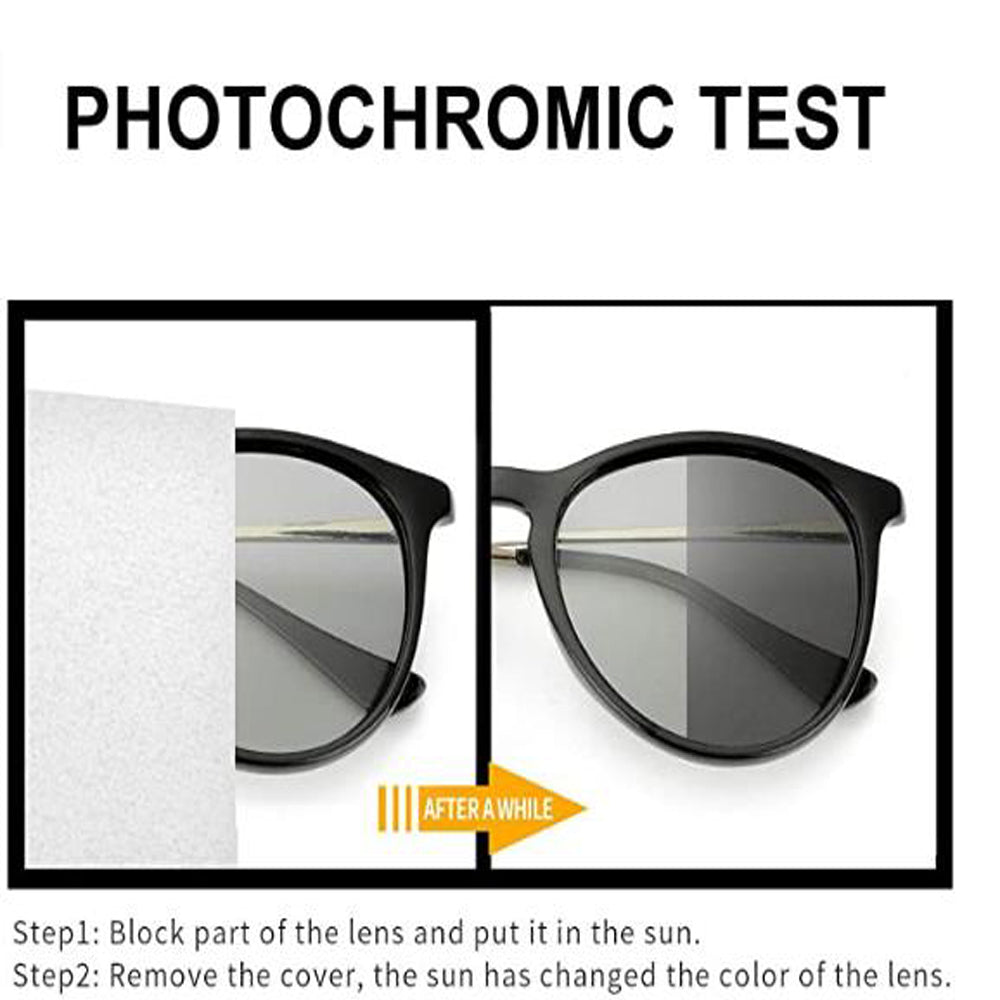 NOTICE: if your eyes had astigmatism or higher degree, please order "customized degree" and leave your prescription to us.
Package
1*glasses
Glasses photoch.prog.
Perfect product. Thank you Shinu!
Fast delivery and great quality
Excellent pair of glasses and good service through the chat!