SHINU EYEWEAR


Production Parameters
Model number: RGE016

Department: men

Frame material: plastic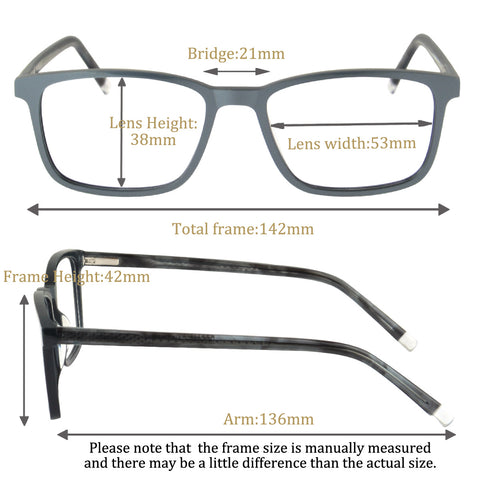 We provide customized glasses. If your two eyes degree are different or you have higher degree,you can contact us for customized. We can do up from -3.00 to +3.00 and ADD from +1.00 to +3.00.If you need it, you can send us message about your data and we will check it for you. Handling time for customized glasses would be about 10 working days.

What is blue light?

The electronic products that people use every day, such as computers, smartphones, tablets, and TV LED displays, will send out a lot of blue light. With the popularity of these electronic product, everyone's chance to contact blue light is increasing dramatically. The wavelength of visible light is between 380-580 nm. High energy visible(HEV) light will damaging our eyes. It may lead to headaches, sore or tired eyes, terrible skin, stiff necks which affect your sleep at night. This includes damaging blue-violet light emitted by our digital devices. Therefore, for our normal people, a pair of anti blue lgiht computer glasses is necessary.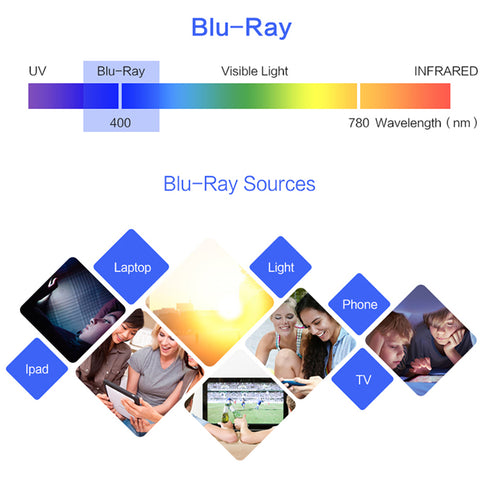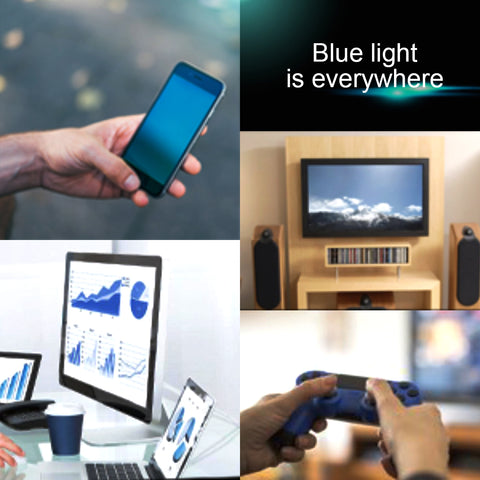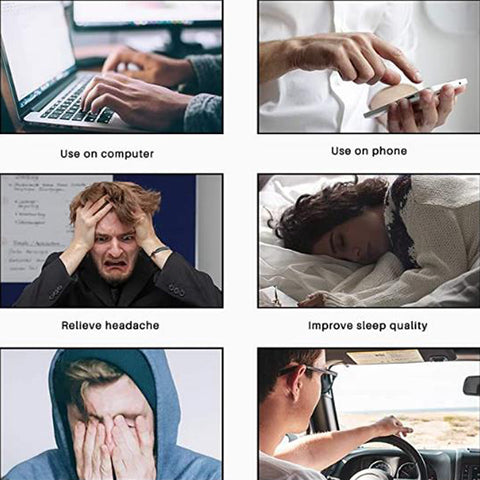 SHINU Anti Blue Light Lenses

SHINU anti blue light lens is made of CR39. The refractive index is 1.60. Our anti blue light lens adopts German advanced technology (multi-wavelength nano-coating technology), adding high-grade anti-blue light material into the the inner layer coated with green film and the outer layer coated with blue film to ensure that our eyes can be protected from the ultraviolet light, radiation, and harmful blue light. The comprehensive protection is 20% more effective than the ordinary green coating film.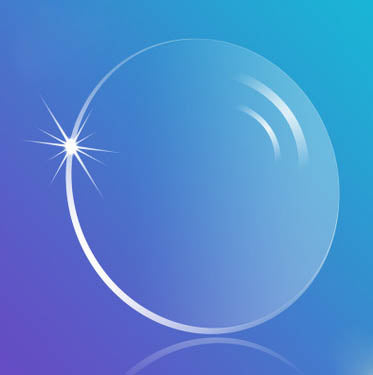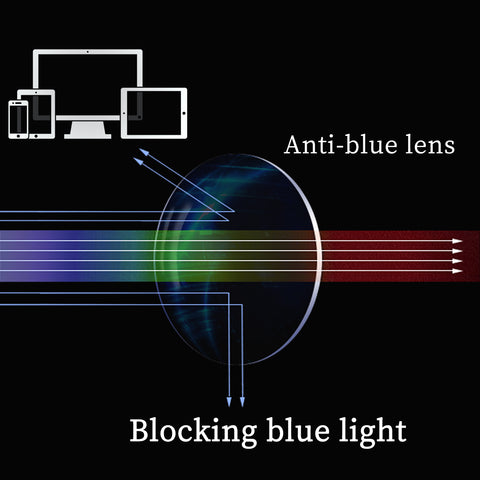 What will you get from SHINU anti blue ray computer glasses?
A. Anti eye fatigue: Long time exposure to blue light would lead to digital eye fatigue. Wearing our MEDOLONG glasses, no more tired eyes. Reduce eye strain and sensitivity to light when facing digital screens. Great for office workers or anyone who has to look at screen all day.
B. Minimize headache: Do you suffer headaches from long time screen time? MEDOLONG blue light blocking glasses will supercharge your health by blocking detrimental blue light while letting in all other beneficial light.
C. Sleep better: Exposure to high rate blue light will impact our sense of circadian rhythms and wreck our internal rock, then cause uncomfortable. Wearing MEDOLONG blue light filter glasses will improve your sleep, help you sleep better and have good night.
What is progressive multifocus reading glasses?
Asymptotic multifocal glasses are the upper optical area of the lens used to look far and the lower optical area used to look near. The degree of the middle gradually change, which used to look at the intermediate area.

Most people wear progressive multifocal glasses need about a week of adaptation, but the adaptation period varies from person to person, walk slower when feel dizzy.When go down stairs, please lower your glasses and use the top area. You'll feel safe and comfortable.

The LH sign

. Please kindly note that there is a non-removable 'LH' sign carved one the normal progressive multifocus lens, which is used to locate the top area and the bottom area. If you mind, please order the anti-blue light progressive multifocus lens without any marks.
NOTICE: if your eyes had astigmatism or higher degree, please order "customized listing" and leave your prescription to us. Please kindly note that, the handling time for customized glasses needs about 10 working days.
The benefits of progressive multifocus reading glasses
A. Since the degree is gradually changed, it is comfortable to wear and easy to adapted.
B. It is not easy to cause visual fatigue.
C. A pair of progresswive multifocus reading glasses simultaneously meets the use of distance, near-use and intermediate distances.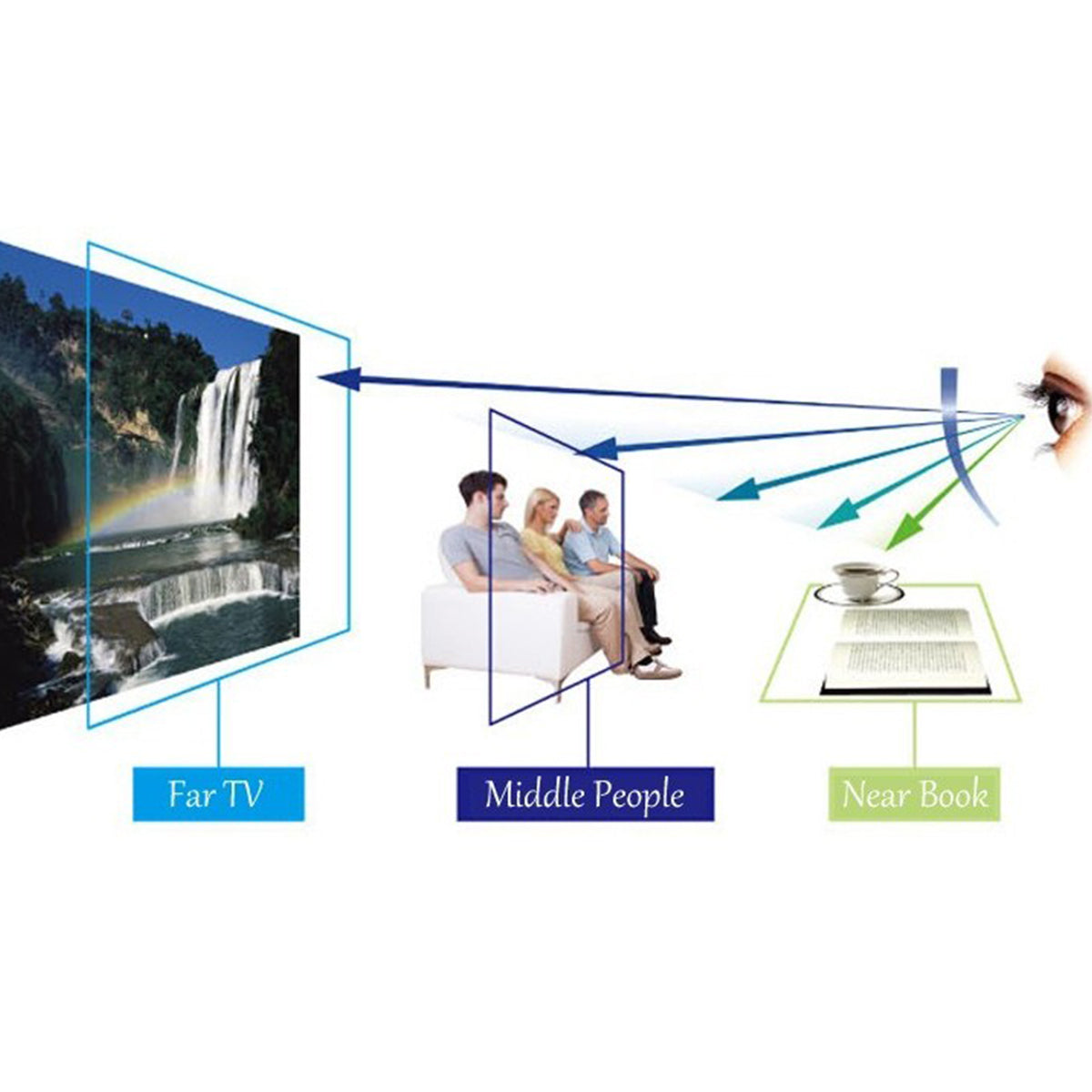 What is Photochromic Sunglasses?
It is not just another pair of reading glasses, but also can be used a pair of photochomic sunglasses. The photochromic lenses are based on the intensity of sunlight and ultraviolet lights, darkening the light grey lens. What's more, these glasses can protect eyes without interfering with your perception of colour. No more need to change glasses when peple who wants to look far, midlle, near area inside or outside. This phochromic progressive multifocal reading glasses bring you conveninece for working, playing, reading, driving, studying and so on.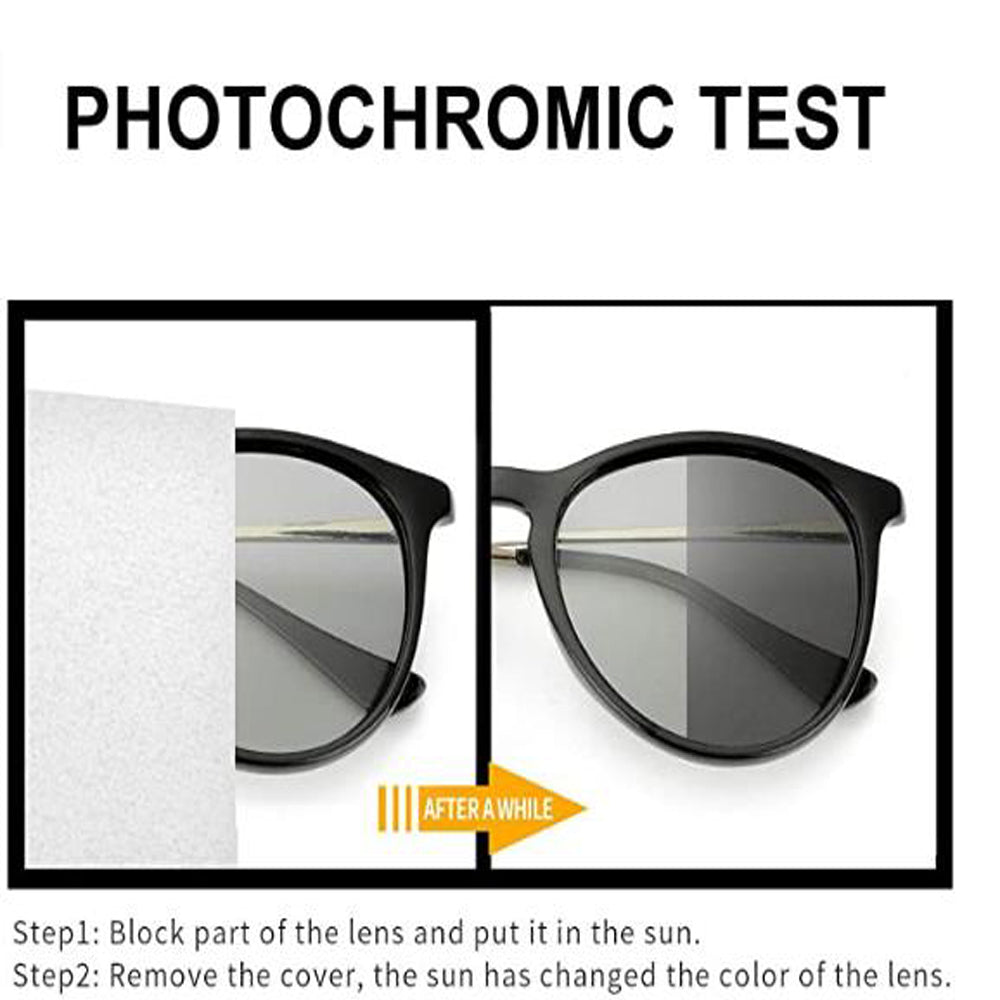 Package