SHINU EYEWEAR


Production Parameters
Model number: 8068

Department: men and women

Frame material: plastic

The Dimension:

frame(138*44mm) lens(50*40mm) bridge(17mm) arm(136mm)
What is progressive multifocus reading glasses?
Asymptotic multifocal glasses are the upper optical area of the lens used to look far and the lower optical area used to look near. The degree of the middle gradually change, which used to look at the intermediate area.

Most people wear progressive multifocal glasses need about a week of adaptation, but the adaptation period varies from person to person, walk slower when feel dizzy.When go down stairs, please lower your glasses and use the top area. You'll feel safe and comfortable.

The LH sign

. Please kindly note that there is a non-removable 'LH' sign carved one the normal progressive multifocus lens, which is used to locate the top area and the bottom area. If you mind, please order the anti-blue light progressive multifocus lens without any marks.
NOTICE: if your eyes had astigmatism or higher degree, please order "customized listing" and leave your prescription to us. Please kindly note that, the handling time for customized glasses needs about 10 working days.
The benefits of progressive multifocus reading glasses
A. Since the degree is gradually changed, it is comfortable to wear and easy to adapted.
B. It is not easy to cause visual fatigue.
C. A pair of progresswive multifocus reading glasses simultaneously meets the use of distance, near-use and intermediate distances.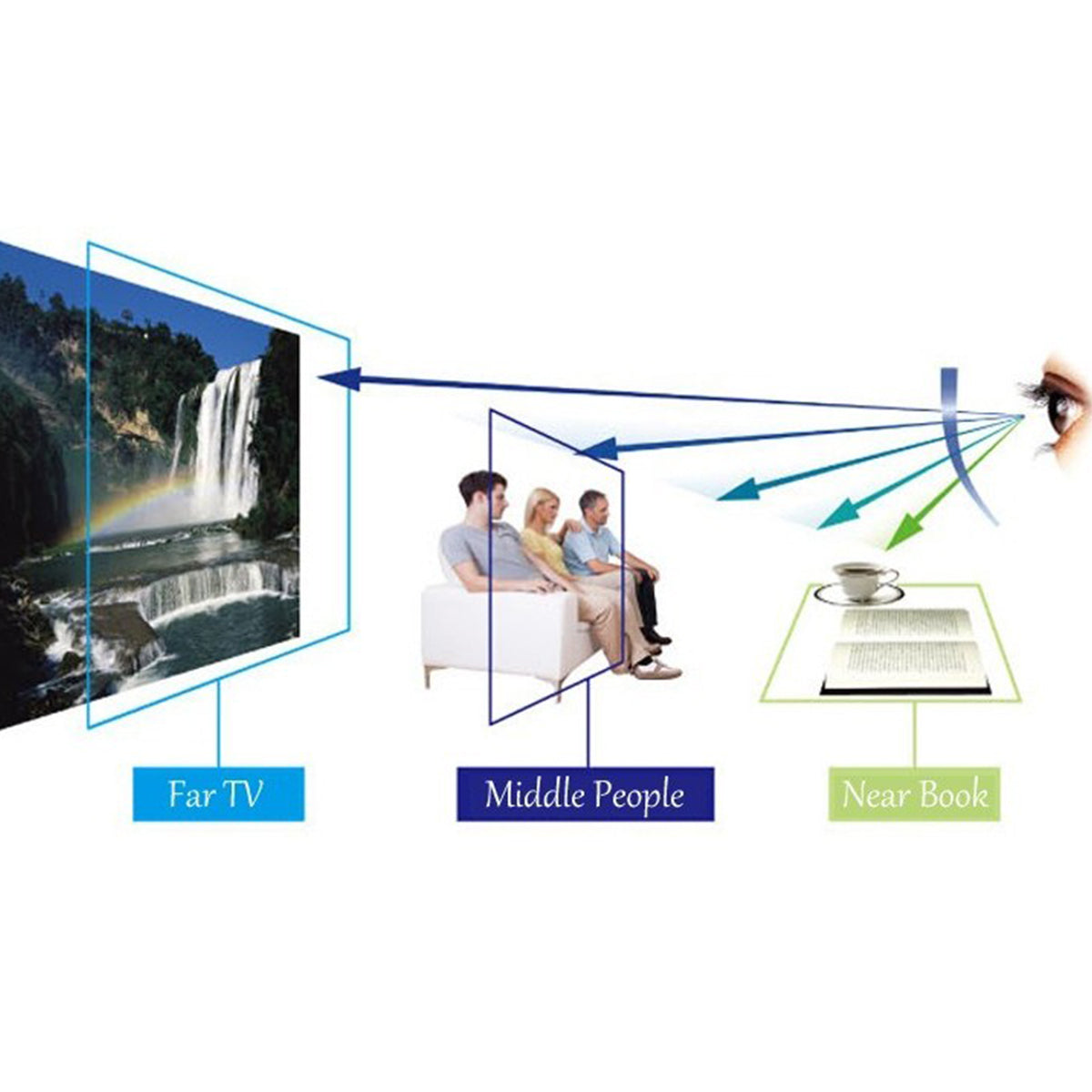 Package