SHINU EYEWEAR


Production Parameters
Model number: PPSU007

Department: boys and girls

Frame material: PPSU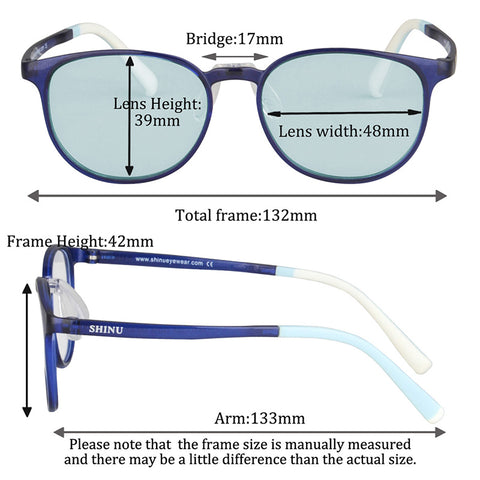 This color correction glasses can help you with your red/green colorblindness problems as well as color vision disorder and color weakness so that you can see this beautiful world you have missed out.
This red green glasses are suitable for both indoor and outdoor use though it works with better results in a brighter environment. 
This makes a great and unique gift for people who have red green blindness that help them experience a life changing event.
Color blindness is not a singular condition. It encompasses a range of conditions, from mild to severe, that can cause each person to see color differently. glasses are designed to improve color vision of people with forms of anomalous trichromacy, which are estimated to comprise four out of five cases of color blindness. The most common types are Protanomaly and Deuteranomaly, which are forms of partial red-green color blindness.  

We only have one mission, to give the color blind community the ability to see the true beauty of the world.At we don't just pride ourselves on being Color Corrective Glasses, but also in crafting glasses that allow our customers to both look and feel good ! you're purchasing glasses with color correcting lenses. Buy color-corrected corrective glasses for you at a favorable price. Let you have a new understanding of red and green.
Package