This pair of glasses is for using in the industrial working.It can protect your eyes from harmful things. There are different size for different types. Please refers to the pics.
The Dimension:
SG001 Large: frame(145*48mm) lens(59*45mm) bridge(18mm) arm(142mm)
SG001 Medium: frame(141*46mm) lens(57*43mm) bridge(18mm) arm(142mm)
SG001 Small: frame(137*43mm) lens(55*40mm) bridge(18mm) arm(142mm)
SG002 Large: frame(142*40mm) lens(55*38mm) bridge(20mm) arm(132mm)
SG002 Medium: frame(138*38mm) lens(53*36mm) bridge(20mm) arm(132mm)
SG003 Large: frame(140*43mm) lens(54*40mm) bridge(20mm) arm(140mm)
SG003 Medium: frame(136*41mm) lens(52*38m) bridge(20mm) arm(140mm)
 SG001 Large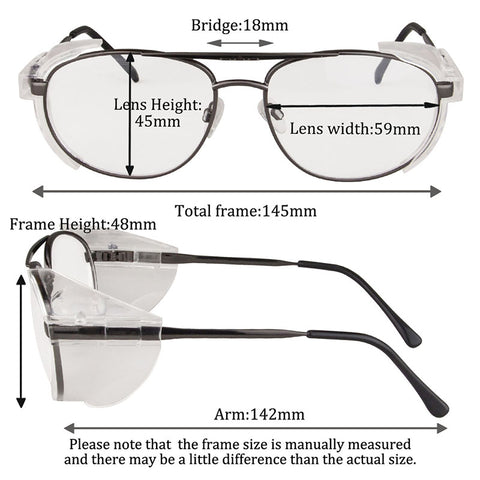 SG001 Medium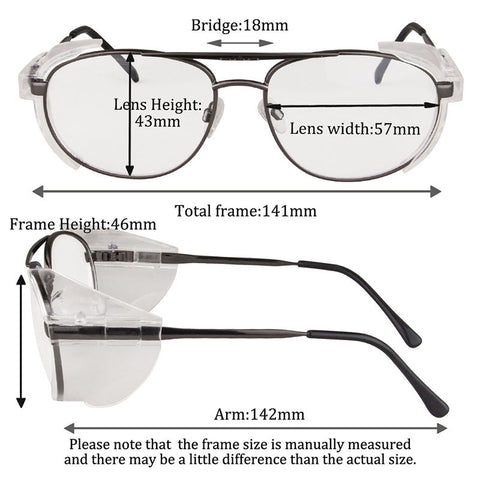 SG001 Small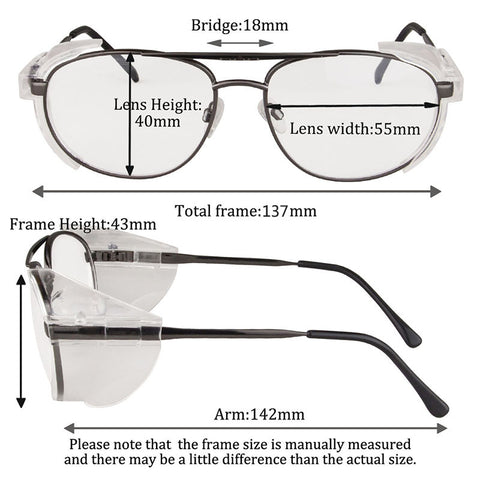 SG002 Large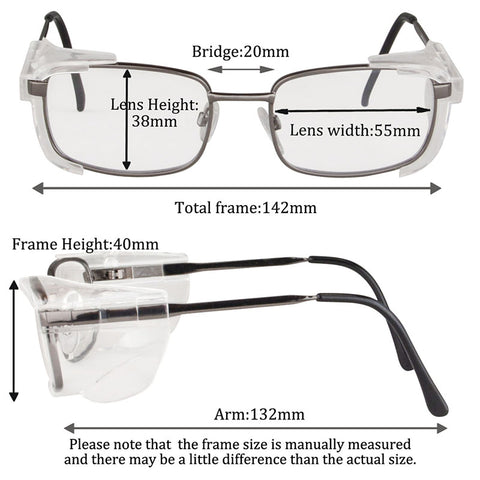 SG002 Medium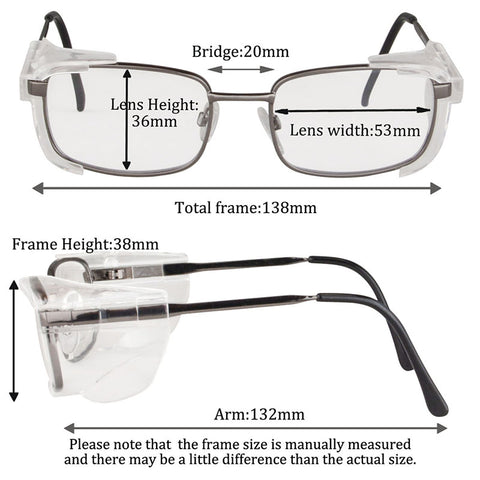 SG003 Large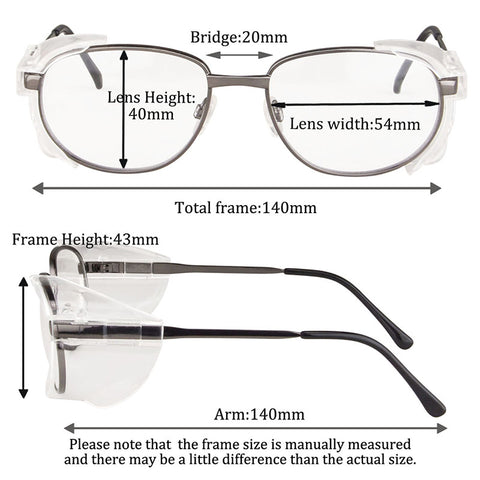 SG002 Medium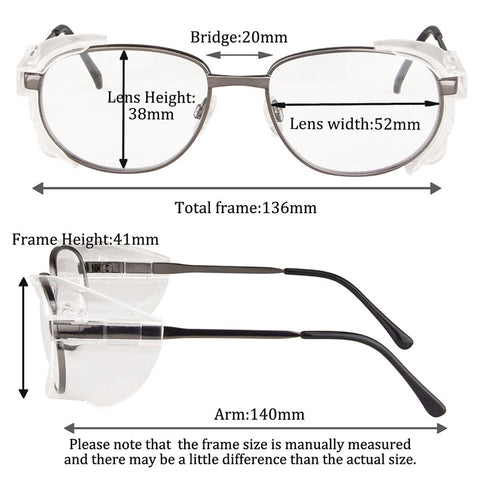 Suitable for a variety of outdoor activities and work lives to protect the eyes.For example: laboratory, medical eye protection, shooting, woodworking, metal, construction, cycling, car factory and ironworks DIY work, etc., it effectively protects eyes, anti-saliva, anti-sand, anti-dust, anti-pollen, Anti-metal fragments, anti-impact, anti-spark, anti-splash, etc.
High visual anti-scratch lens, ≥90% light are easily transmissed through our anti-fog safety glasses.
No more heavy, uncomfortable safety goggles! These glasses are lightweight and flexible, with a non-slip frame, yet durable. They come with shatterproof lenses.
You can't afford to get it wrong when it comes to your safety...you only get one pair of eyes for life!
If you need 10 or more, you can contact us for whole sale price.And if you need prescription glasses, you can also contact us for customization.