Retro metal glasses are now popular, big, round, and some are irregular round. You can see it everywhere on the street. It's a beautiful scenery.
However, from a professional point of view, there are many shortcomings. Not suitable for high diopter. Preferably 0 diopter, or myopia or progressive multifocal below 300 degrees.
There are a total of nine styles here. Different sizes and styles. You don't have to go to many places to find and compare. There must be a style you like here.
single vision. progressive. and ring focuse lenses. but you need have right prescription.
About how to order . please check this video. get some idea.
English:https://youtu.be/a0gdIT8vLVg
Brazil:https://youtu.be/i7L1KgrM764
RUSSIA :https://youtu.be/uOkfMCJg2y4
español:https://youtu.be/AwCQRZhyq_I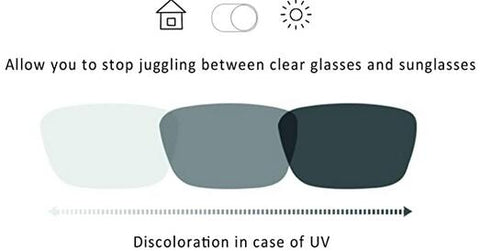 PLEASE CHECK THIS SIZE BEFORE YOUR ORDER. EVERY MODEL WE PUT SIZE PICTURE THANKS.
here show total 9 model size or color . hope have one you like it.
Model Sh048, 4 color. but rings have two color match the tips.
C1
C2
C3
C4
MODEL SH082  7 COLOR . please see
MODEL SH083  5 COLOR . please see
MODEL 10087  3 COLOR . please see
MODEL SH306  4 COLOR . please see
MODEL SH2147 3 COLOR . please see
MODEL 9716   only 1 color c2 in stock
MODEL Z5016 4 COLOR . Please
MODEL 9776  5 COLOR .
Description:
During the trial-wearing process of prescription glasses, it takes about a week to adapt.
Some discomforts that begin to appear are normal, such as dizziness, eye swelling,
distortion, etc. These symptoms usually disappear within two days. Anyone who wears
glasses knows it. If you still cannot adapt within a week. Please contact our customer
service. But it must be worn so that the eyes can adapt to the new frame.
Make a homepage (VK, INS, FB.TIKTOK).
You can also sell our products. For our old buyers, it is a good option. Because you already know our quality and service. Let more people know SHINU,
​Http: www.shinueyewear.com
What'app: +8618058868135
if you can make some video . talking about how to buy.. You will have the
opportunity to participate in the selection of savvy buyers. It is possible to get a
shopping voucher bonus of fifty to one hundred dollars. We do this to let more
buyers know how to buy.