SHINU EYEWEAR
Production Parameters
Model number: SH2022

Department: women and men

Frame material: TR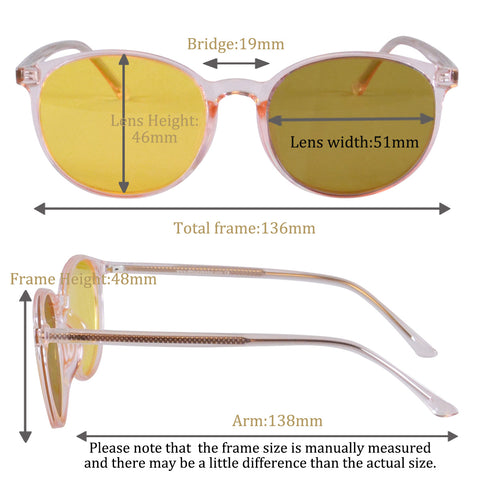 Features

This pair glasses is a pair of composed glasses including anti blue light computer glasses, photochromic sunglasses, polarized sunglasses and night vision driving eyeglasses.
Constant exposure to digital screen at night without eye protection may inhibit melatonin secretion&leading to readers sleeping difficulty. A pair of anti blue light glasses is necessary.You can enjoy restorative deep sleep with blue light spectrum elimination technology from THL sleep.
Photochromic classic sunglasses can do a good job of stopping the dazzling effects of sunlight. these polarized glasses are perfect choice for driving, biking, running, skiing, snowboarding, cycling, hiking, tennis, fishing, golf, motorcycle or other outdoor sports activities , these active sunglasses offer reliable eye protection from UV, UB, wind, insects and dust-Perfect outdoor sports sunglasses.
Anti glare computer glasses blue light blocking glasses made by anti-reflective coating clear lens for all screen types to block the harmful blue light.It is highly recommend for people who works or video gaming front of PC monitor screen hours all day.
Our glasses 100% UV400 Protection for keeping your eyes healthy, blocking out 100% of all UVA, UVB, UVC and harmful blue light up to 400nm, protect your eyes. Restore true color, eliminate reflected light and scattered light and protect eyes perfectly. Reduce high-intansity glare from oncoming car and street light, soften harsh light, enhance and expand you vision at night-Perfect polarized uv protection sunglasses.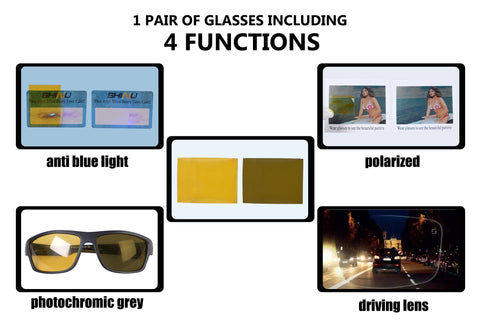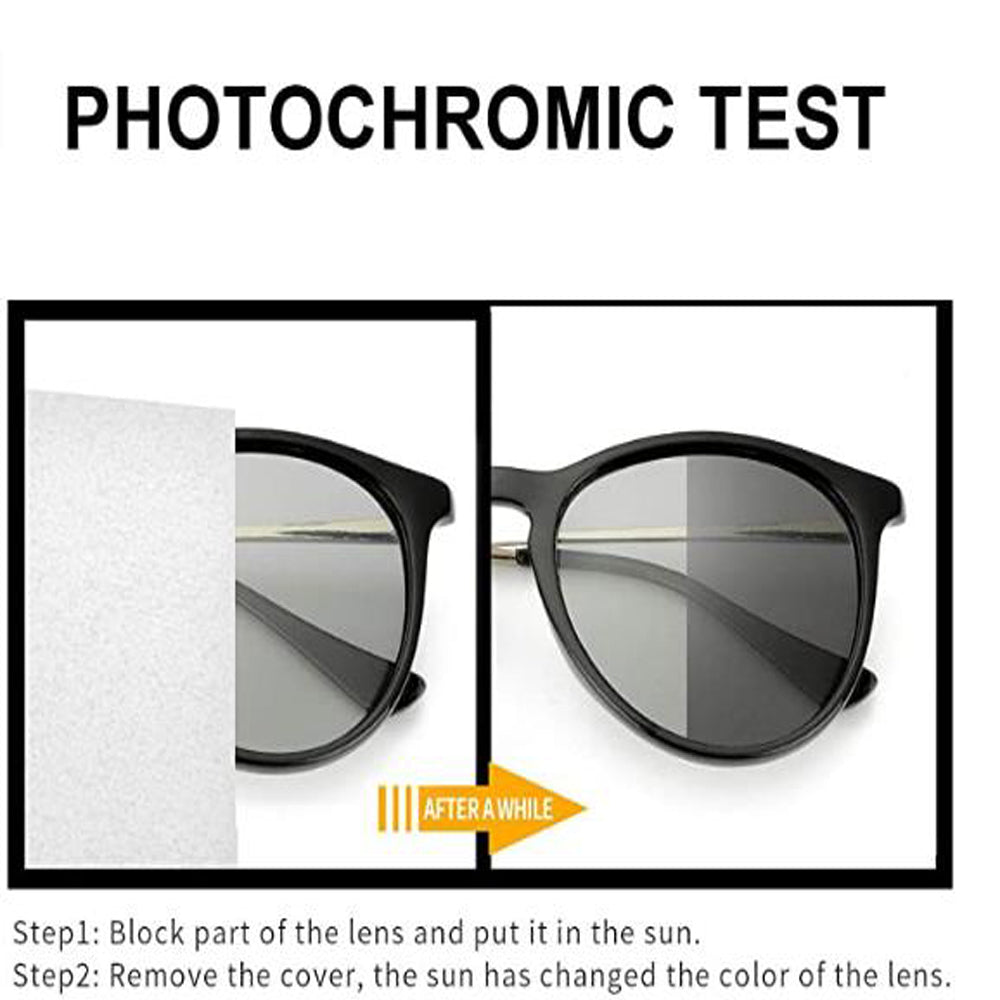 What is blue light?

The electronic products that people use every day, such as computers, smartphones, tablets, and TV LED displays, will send out a lot of blue light. With the popularity of these electronic product, everyone's chance to contact blue light is increasing dramatically. The wavelength of visible light is between 380-580 nm. High energy visible(HEV) light will damaging our eyes. It may lead to headaches, sore or tired eyes, terrible skin, stiff necks which affect your sleep at night. This includes damaging blue-violet light emitted by our digital devices. Therefore, for our normal people, a pair of anti blue lgiht computer glasses is necessary.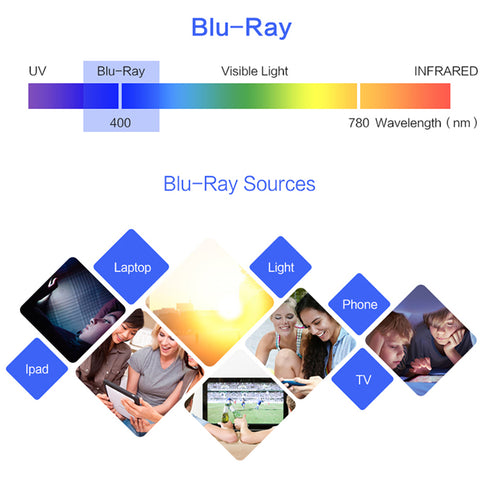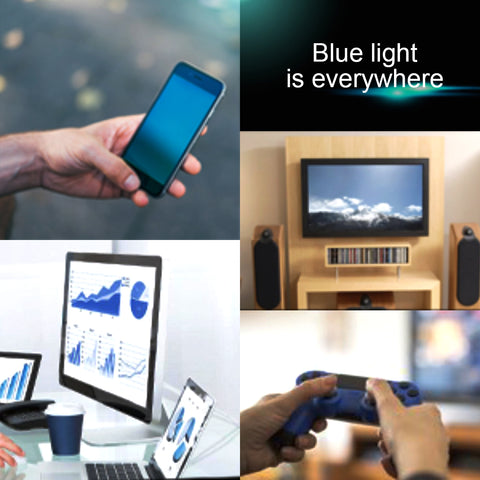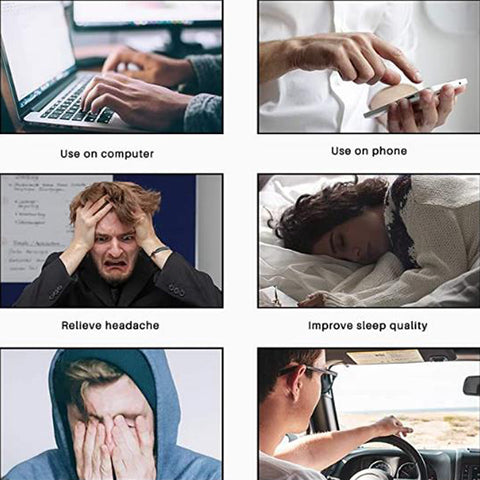 SHINU Anti Blue Light Lenses

SHINU anti blue light lens is made of CR39. The refractive index is 1.60. Our anti blue light lens adopts German advanced technology (multi-wavelength nano-coating technology), adding high-grade anti-blue light material into the the inner layer coated with green film and the outer layer coated with blue film to ensure that our eyes can be protected from the ultraviolet light, radiation, and harmful blue light. The comprehensive protection is 20% more effective than the ordinary green coating film.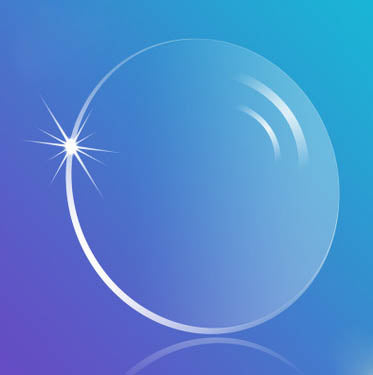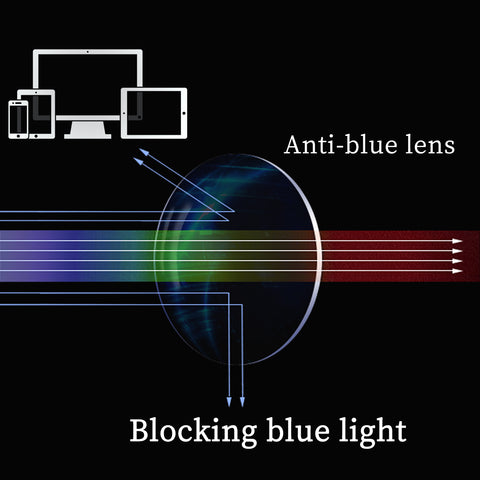 What will you get from SHINU anti blue ray computer glasses?
A. Anti eye fatigue: Long time exposure to blue light would lead to digital eye fatigue. Wearing our MEDOLONG glasses, no more tired eyes. Reduce eye strain and sensitivity to light when facing digital screens. Great for office workers or anyone who has to look at screen all day.
B. Minimize headache: Do you suffer headaches from long time screen time? MEDOLONG blue light blocking glasses will supercharge your health by blocking detrimental blue light while letting in all other beneficial light.
C. Sleep better: Exposure to high rate blue light will impact our sense of circadian rhythms and wreck our internal rock, then cause uncomfortable. Wearing MEDOLONG blue light filter glasses will improve your sleep, help you sleep better and have good night.
Package
1*glasses